Prime Minister Rinne at press conference: Minister Paatero is resigning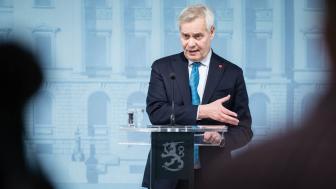 At a press conference on 29 November, Prime Minister Antti Rinne announced that Minister of Local Government and Ownership Steering Sirpa Paatero will be on sick leave until 13 December.
Paatero has submitted her letter of resignation to the Prime Minister. According to the Prime Minister, Minister Paatero did not state clearly enough her objections to changing the terms of employment at the Finnish Post.
The acceptance of her resignation and the appointment of a new minister will take place at a government presidential session.